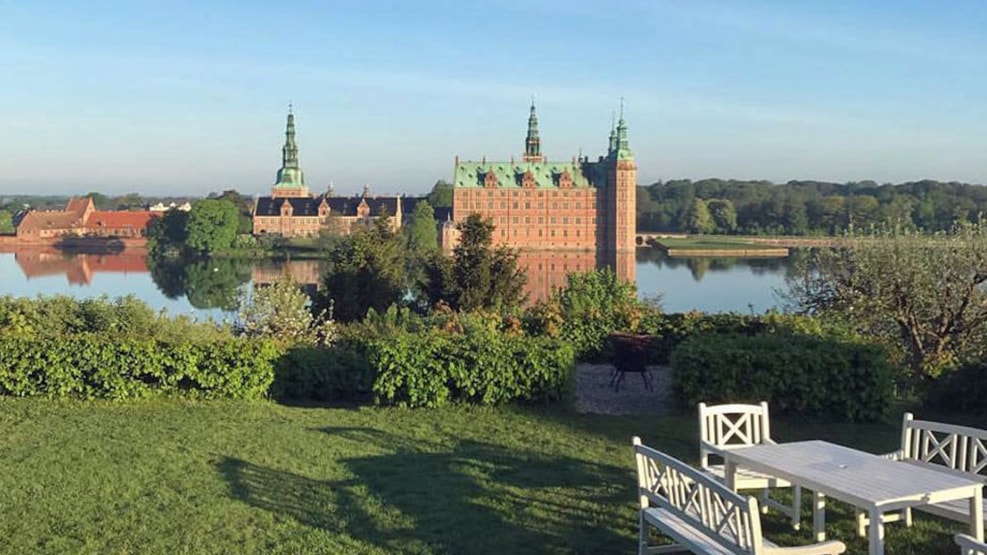 Wedding at Slotssø Palæet
The ballrooms of The Castle Lake Mansion are uniquely located in the heart of Hillerød with a panoramic view over the beautiful Frederiksborg Castle Lake and the baroque garden. The old gardens of The Castle Lake Mansion make a beautiful setting for your wedding.
The Castle Lake Mansion is full of history and has been lovingly renovated, so the soul of the house is intact. From the large green lawn, there is a direct decline to Slotssøen, with its own ferry bridge to The Little Ferry, which sails on the castle lake.
You have the opportunity to put your mark on your wedding at The Castle Lake Mansion. You can rent the whole mansion and arrange the event yourself or get help from our experienced suppliers.
Call and get a tour of the beautiful old mansion and a talk about the possibilities for your event.
The mansion is only 10 min. walk from Hillerød Station, 5 min. walk from The Baroque Garden in Frederiksborg Castle, and only a few steps from the castle lake.
Read more at www.slotsudsigten.dk