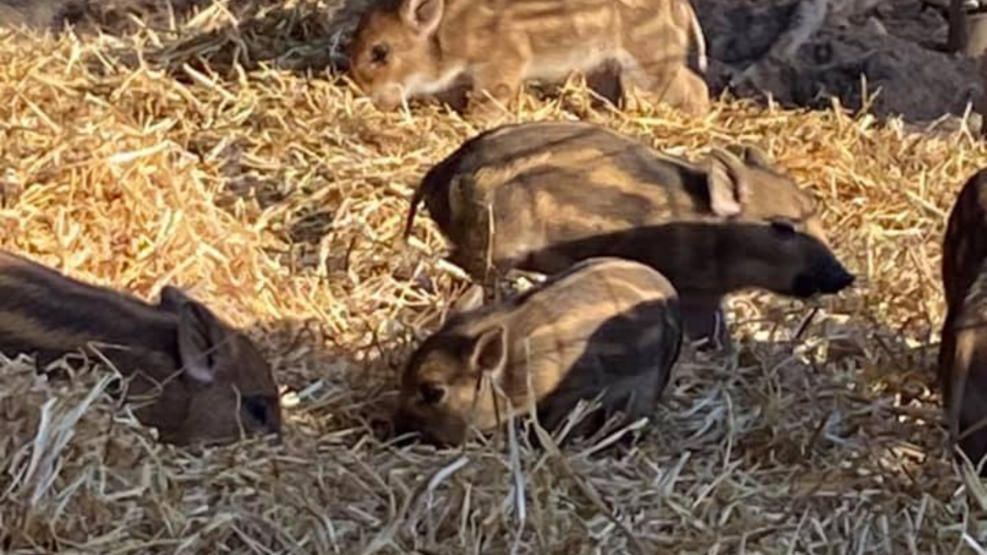 Wild boar at Nordsjællands Vildt
Near Rågeleje you will find Nordsjællands Vildt, which breeds wild boar. A little paradise has been created here for descendants of the Danish wild boars. They live outside all year round in a large fence with plenty of space, planting, shelter and shelter. Here they have optimal conditions for good, natural well-being, flock and family life.
Bring the kids
It is possible to get close to and around the fence where the curious wild boars live. There can be every summer and every winter. (during the winter holidays) small striped wild boar pups are on the fence with their older siblings and other family members.
Farm shop
On the farm, there is a small farm shop with sales of various meat products from the farm: both frozen and refrigerated products are offered in small and more significant portions: sticks, chops, culottes, tenderloin, grilled sausages and more. In the fridge, bacon and smoked products for tapas are often found. However, the selection may vary over the year. The preparation of the meat products is advised.
Opening hours
Every Saturday From 9.00-11.00
In addition, from 9-12 in the following school holidays:
Summer holidays (weeks 28-31).
Autumn holidays (week 42)
The Easter holidays
Winter holidays (week 7)
Open by appointment: Tel .: +4522321312