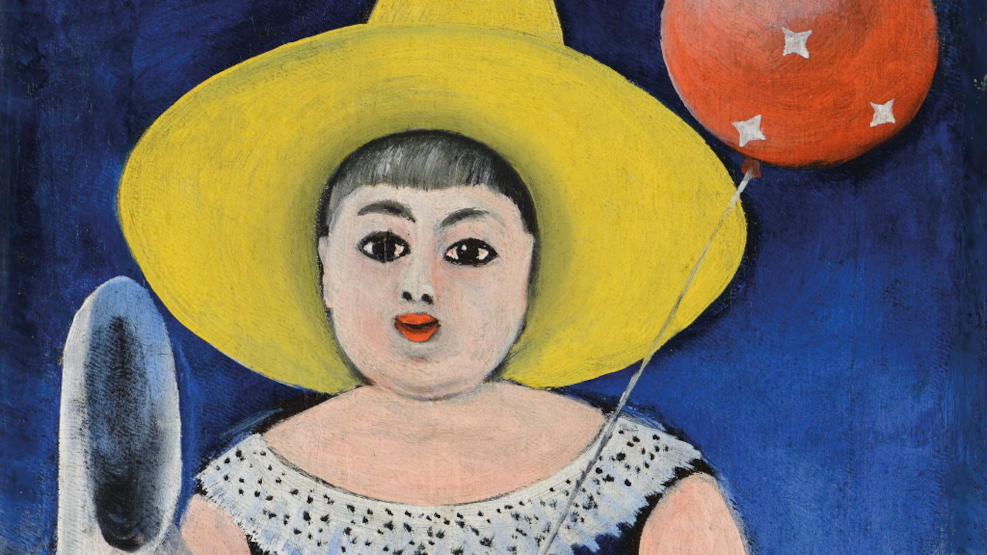 The world name you've never heard of - Georgian Niko Pirosmani at Louisiana
He is Georgia's greatest painter, like Munch is for the Norwegians or Da Vinci for the Italians. But do you know him? Experience Niko Pirosmani's captivating paintings at Louisiana.
The artist who is still unknown to most
If we say "Niko Pirosmani" - what do you say? It's okay if you've never heard of the Georgian painter, because not many people in Northern Europe have. But in Georgia, he is considered the greatest painter of all time.
... And there is good reason for that. When you step into the exhibition at the Louisiana Museum of Modern Art, you will see the captivating paintings that, with their playful and childlike expression, have withstood the test of time and are just as relevant now as they were before.
Experience Niko Pirosmani at the Louisiana Museum of Modern Art
Naive and contemporary paintings
The brushstrokes are broad, the colours strong and contrasting. It is often individual scenes that Niko Pirosmani unfolds: a woman staring at you with a basket full of grapes in her arms, a group of men eating with a white tablecloth in nature, a white giraffe turning its head towards you.
The motifs are naive. Not much happens. But the gazes often look out from the canvases, bore into the viewer, and the colours shine against dark backgrounds, making it hard to look away.
Find ticket prices and opening hours at the Louisiana Museum of Modern Art
Died poor - like Van Gogh
Niko Pirosmani was neither honoured nor recognized during his lifetime. He was born in 1862 and died in 1918 - and throughout that time, he was poor, painting pictures in exchange for food, and was generally not considered anything special.
It was only after his death that the Georgians realized Niko Pirosmani's enormous talent. Like Vincent van Gogh and many other artists, he has become an icon of his country's art after his death, and captivating myths about his life have arisen.
Visit the Louisiana Museum of Modern Art
The legend: A French singer and a million red roses
One of the many stories about Niko Pirosmani is the story of his great love for the French singer Margarita de Sevres. The story has certainly not diminished over the years:
Niko Pirosmani fell violently in love with Margarita de Sevres when she was on a visit to Georgia. Unfortunately, it was a case of unrequited love, as she did not even look at him. Pirosmani was beside himself and fell crying at her feet on more than one occasion.
The love affair culminated in a sea of roses - for Pirosmani sold all his possessions, bought the entire town's flower supply and had them transported to Margarita de Sevres' place of stay. He received a single kiss for the somewhat overwhelming but romantic gesture before the singer left the country.