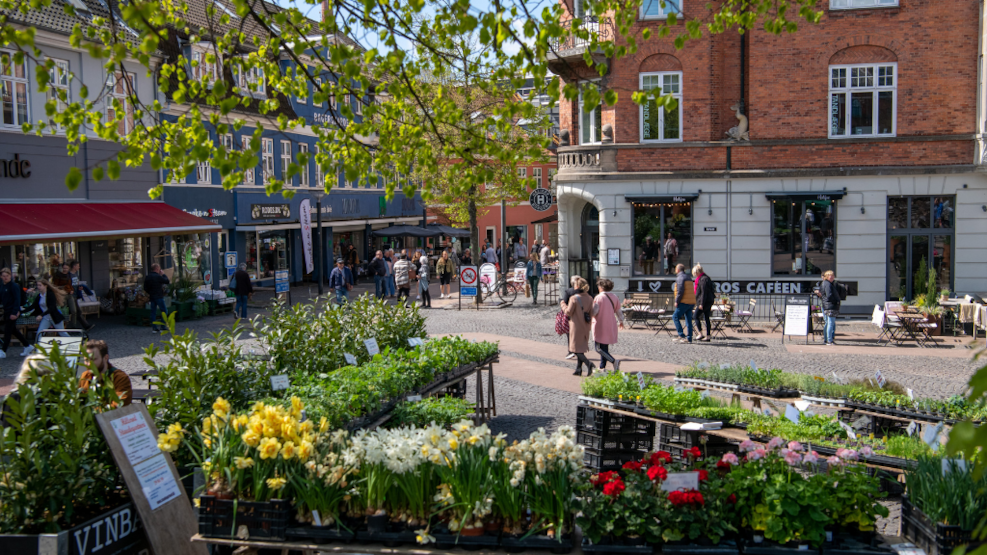 Shopping in Hillerød
Do you have a "shopping gene" that loves to be aired? Then Hillerød is the perfect destination to set the course for. Small unique shops mingle with popular chain stores and offer EVERYTHING for the family.
The two pedestrian streets, Helsingørgade and Slotsgade, are connected by Torvet and offer both, in addition to fashion and lifestyle items, several small delicatessens - including two wine specialists, a chocolate factory, a bakery and a fish shop.
All year-round, the shops find different apartments for some sale, so there is almost always the opportunity to make a good purchase.
SlotsArkaderne
With a direct entrance from the pedestrian street, Slotsarkaderne is beautifully integrated into Hillerød. The large shopping centre represents some of North Sealand's most prominent stores in sports, children's clothing and housing, and the area's largest department store, Bilka. When you need a break, there are several cafes where you can settle down,
Good advice from us. Wait to shop until you have visited Frederiksborg Castle and sailed on the lake with the small ferry - it is so clumsy to walk around with floated shopping bags there.
Find shopping opportunities in Hillerød in this store overview.