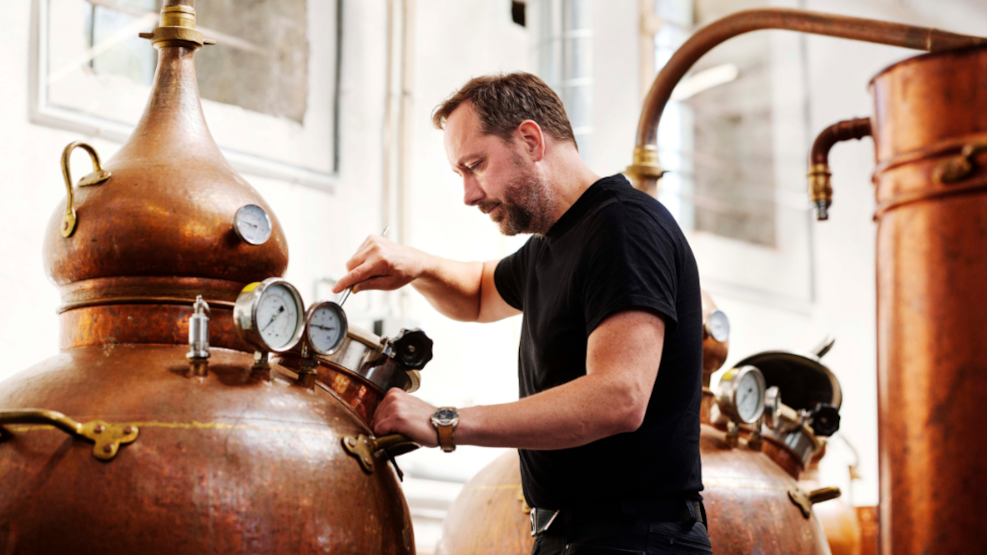 The Art of Whiskey: Tour and Tasting at Thornæs Distillery
Do you know why whiskey is aged in wooden barrels? And have you seen a giant copper still? Join the tour and taste the delicious whiskey when Thornæs Distillery invites you in.
Learn all about whiskey and gin
Come inside the distillery and see the beautiful copper stills, hear about the effect of wooden barrels on the spirit, and learn all about how whiskey and gin are produced before ending with a guided tasting of the delicious products.
Two hours of pure nerdiness
The tour takes you through the distillery and barrel storage, where all the production processes are explained.
How do you get from malt to raw spirit? What effect does the wooden barrel have on the raw spirit? What botanicals are used in gin and how do you make apple brandy?
All this and much more will be explained during this two-hour event.
Time to taste
After the tour, the delicious products are tasted while the host guides participants through the expressions, tasting notes, and serving suggestions.
Afterwards, there will be an opportunity to buy some goodies from the distillery shop.
North Sealand's only whiskey distillery
Thornæs Distillery is North Sealand's first and (so far) only whiskey distillery. In addition to whiskey, there is also plenty of gin, schnapps, and apple brandy produced. The distillery has been around for almost three years, and the first whiskey will be ready in August 2023.
Thornæs Distillery holds tours every Saturday at 2 p.m. and they last 1.5-2 hours. The price is 195 DKK.