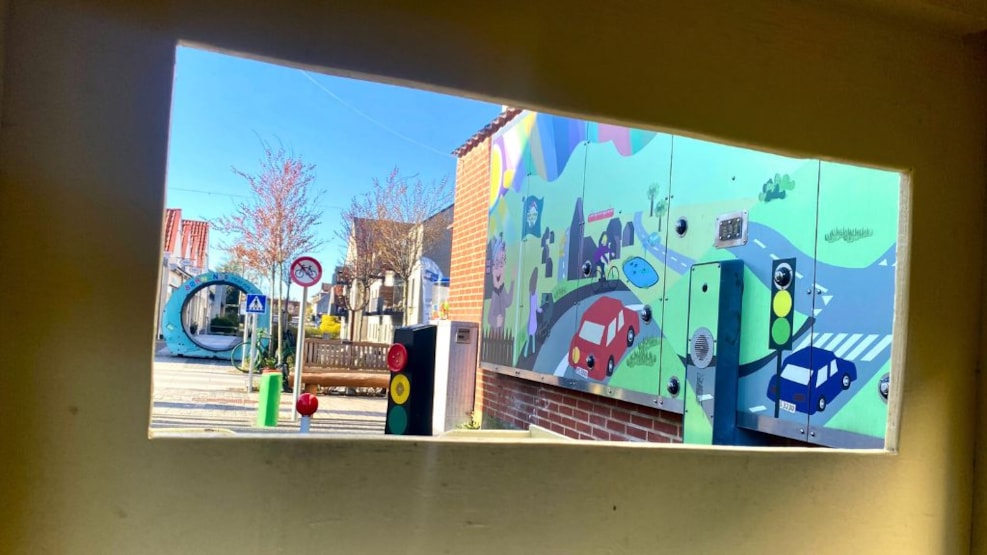 The Children's Traffic Playground in Helsinge - Use your head and body
In the pedestrian street of Helsinge center, you will find a small traffic-oriented area for children and their parents. Time flies by here, and you will take tired children home who have used both their bodies and their heads.
Interactive and sustainable playground
The traffic playground is an interactive and sustainable contribution to children - and it is a fun way to learn about the traffic that is everywhere in our daily lives.
Play as a firefighter or truck driver
The area consists of wooden cars, painted and designed as buses, fire trucks, and trucks, among others. Climb into the cars and play as a firefighter responding to an emergency, take a ride on the yellow bus and remember to press stop, or sit behind the wheel of the truck and take a long drive to Germany.
Try the games and win points
Also, try the traffic games in the playground and see if you know more about traffic than your siblings, parents, or friends. The one with the most points wins.
You can also talk about traffic and good behavior on roads and sidewalks by looking at the illustrations that adorn the area.