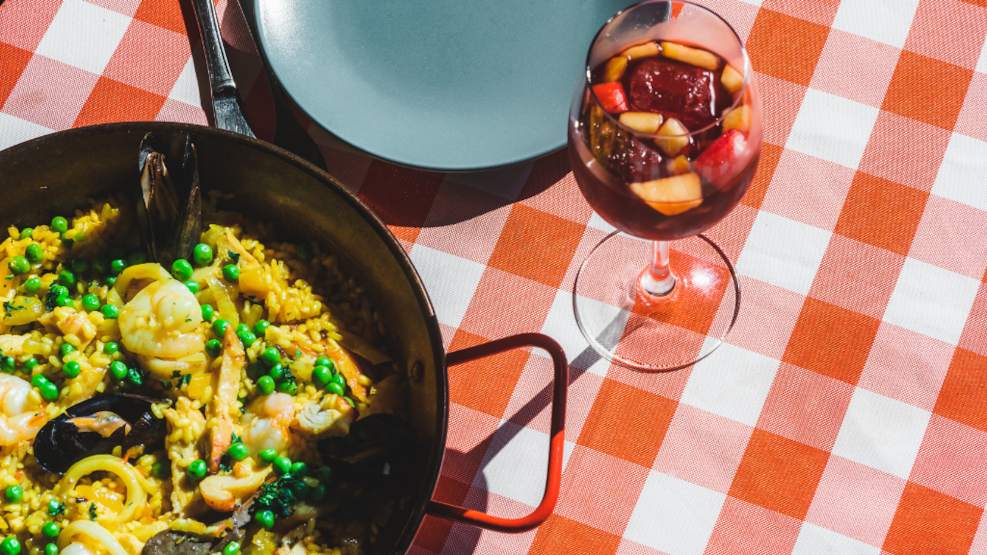 El Meson Canario
Enjoy Spanish delicacies with sea views
Are you into traditional, authentic and authentic Spanish paellas, tintos, tapas and lots of sangria?
Ambitions are grand in the small cosy family-owned restaurant with over 20 years of experience. The focus is on authentic Spanish food at its best, excellent and with great love the simple - and spiced with sea views of the Kattegat.
Spanish culinary experiences
El Meson Canario promotes Spanish culinary experiences based on good local and organic ingredients and genuine Spanish craftsmanship. Therefore, there is also a collaboration with selected local producers as part of The Taste of North Sealand network.
Spanish specialities
El Meson Canario offers cold and hot dishes such as Canape with black-footed ham (Pata Negra), pimiento piquillo (peppers stuffed with seafood), shrimp in garlic, empanadas, croquettes with chicken, steamed mussels and dates wrapped in bacon.
Sales and tasting of Spanish wines
At El meson Canario you can buy fantastic Spanish wines and book a wine tasting, regardless of the number of participants. Combine the wine tasting with one of our many authentic tapas menus - vegetarian and vegan.
Take Away
You cheat yourself for an authentic experience in the cosy restaurant. But there is a take-away option that the food can be delivered right to the door.
Catering
El Meson Canario also offers catering with a large selection of Spanish dishes and delicacies.