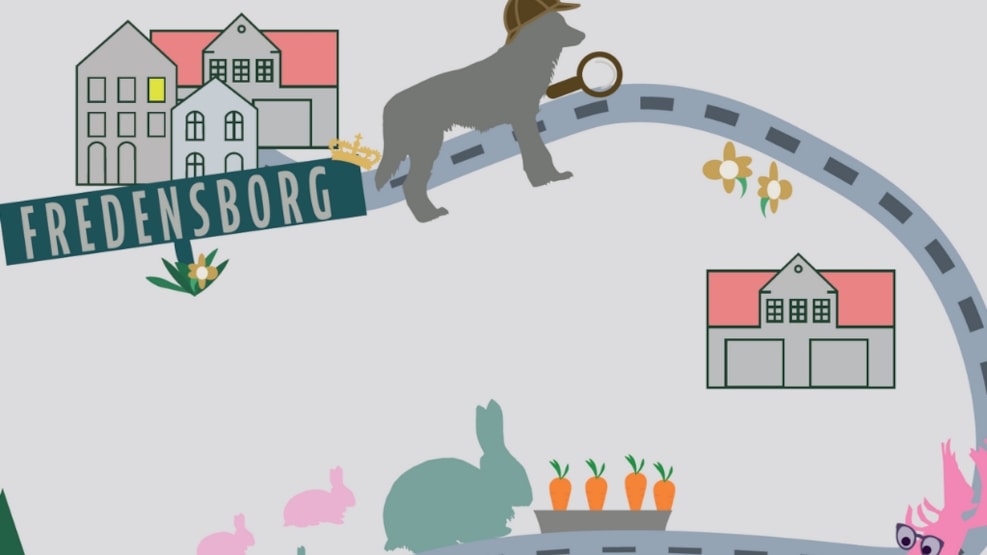 Find the king's animals in Fredensborg
Help the King find all his animals in Fredensborg. An interactive game on mobile.
A new and exciting way to experience Fredensborg - help the king find all his animals.
In the 18th century, King Frederik IV built a menagerie in the castle garden. A menagerie is a collection of animals, and that was exactly what the king had. The collection included wildlife and exotic birds which the king gladly displayed to guests as entertainment.
Your help is needed!
Rabbits, bears, wolves and deer have been released and have been hiding in the city. Download the Woop app where you download apps and find the animals around the city and at the same time learn about wildlife and Fredensborg's fantastic history.
Find The King's Animals - An Exciting Mail Race!
You can go hunting in Fredensborg twice. There is Find the King's Animal 1 or Find the King's Animal 2. You decide which hunt you want to start with, they can be made separately.
Before you start, you must be at the starting point of the route - Find the starting point of the hunt on this map
Questions and the length of the route are adapted to children in the age group 5-11 years.
HAPPY HUNT to all the king's helpers!