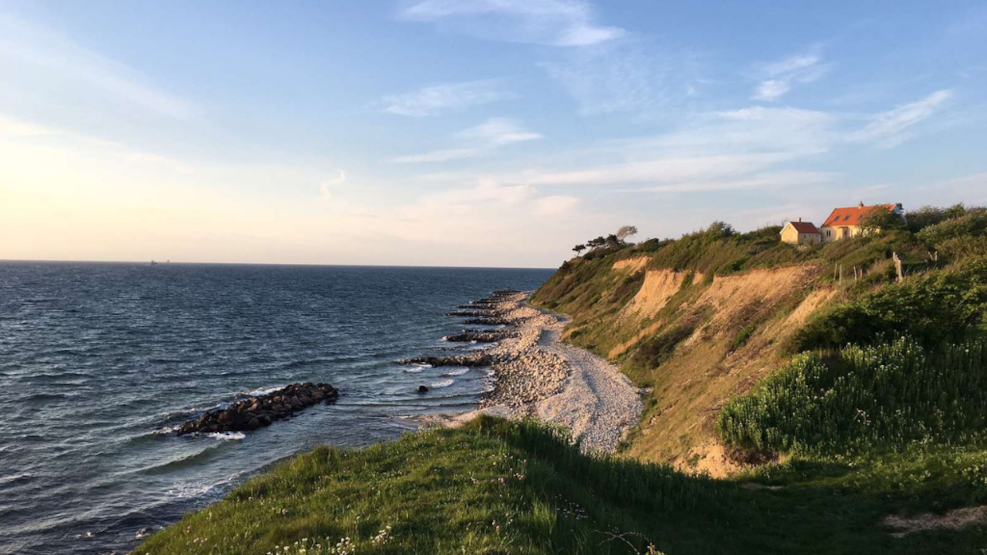 Fishing from the area by Skansen in Hundested
The beach and the area below Skansen by Hundested are the gateways between the open Kattegat coast and the more intimate fjord coast.
The area stretches from the parking area on Skansevej and all the way to Spodsbjerg Lighthouse by Knud Rasmussen's House.
The many groynes and breakwaters provide good opportunities to fish on dry land.  The sea trout are pulled into the dark seaweed-filled troughs that run close to the shore along the coast.
In the spring, you can often find large shoals of sand eels here, which draw large trophy trout towards the shore. As there are several kilometres of varied fishing waters, it is a good idea to spend an entire day at this place. In addition to sea trout, every year large turbot can also be caught here. Parking is available at Skansevej 32, 3390 Hundested