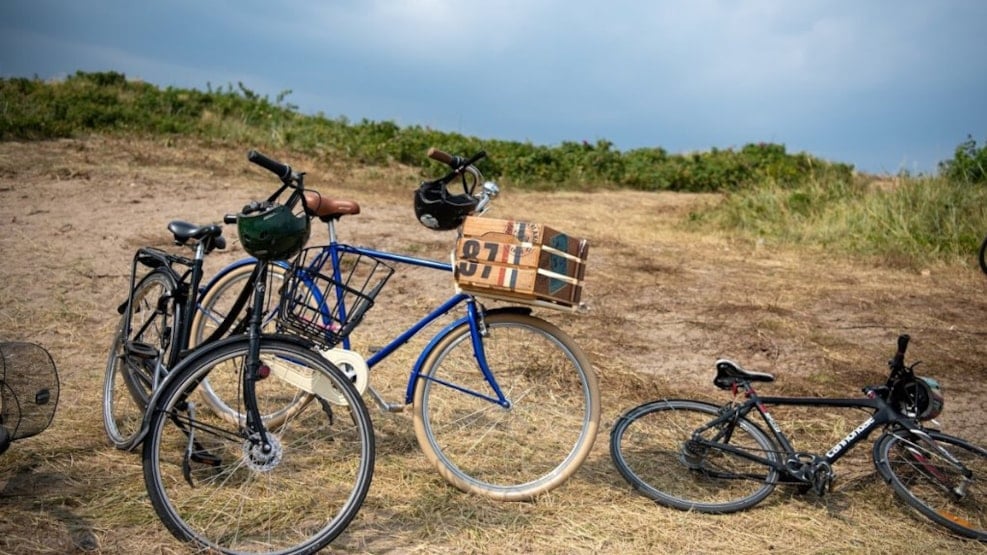 Fjordstien Route 40 | Bicycle and hiking path
Fjordstien is a bicycle and hiking path along Roskilde Fjord and Isefjord. It gives you the possibility to experience the landscape, the nature and the culture of the fjord and its history.
Just a good hour's train ride from Copenhagen are Roskilde Fjord and Isefjord, which together form a unique fjord landscape. In many places, you get pretty close to the fjord. Quiet, idyllic and authentic.
The fjord path allows cyclists and hikers to journey through a unique landscape in northwestern Sealand.
A walk on the trail is an encounter with geology, history, culture and nature. In many places, you get pretty close to the fjord, and the path is traffic-safe.
Most of the path is paved, but you will also drive on fields or forest roads. Fjordstien, marked as route 40, connects Hundested-Frederiksværk-Frederikssund-Roskilde-Holbæk-Kongsøre-Rørvig, a total of approximately 275 kilometres.
Take the route in some chunks, e.g. in two stages during a summer weekend and then return one late summer day and take another stage.
Stay en route to a hotel or in a cabin or tent at a campsite. If you are instead into stars and the open sky, you can live under the tent cloth in places in nature or in a backyard. Along the Fjordstien are several primitive nature campsites where you can spend the night.
See more about accommodation in the open air at Naturstyrelsen. On the Danish Nature Agency's website, you can read more about the Fjord Trail, as well as see maps and photos of the trail.