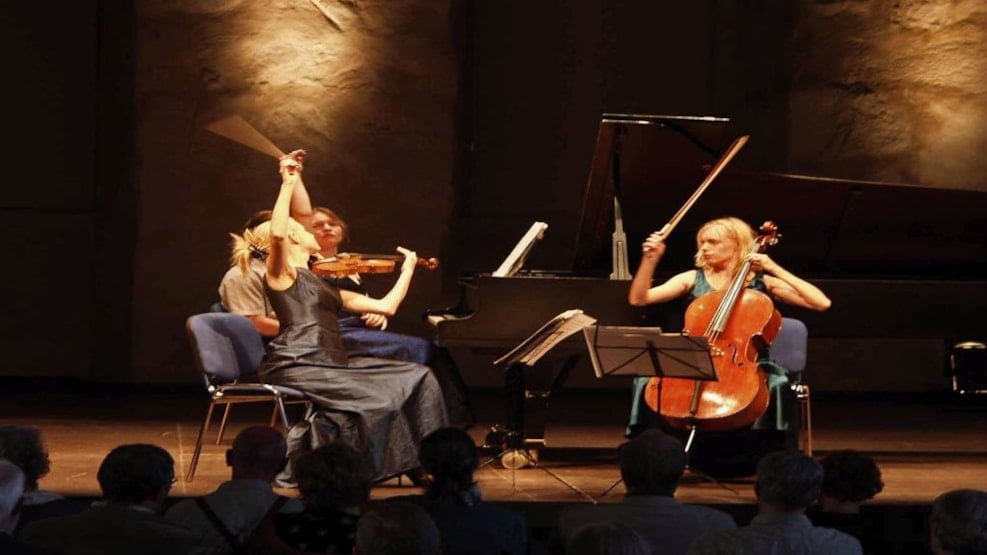 Frederiksværk Music Festival
Frederiksværk Music Festival is one of Denmark's largest chamber music festivals.
Frederiksværk Music Festival is one of Denmark's most extensive chamber music festivals. It goes back many years and is at present the outstanding international cultural event of North Sealand, comprising 13 concerts every year in July.
The concerts are held in one of the country's most beautiful cultural centres, the former canon factory Gjethuset in Frederiksværk.
The evening concerts of the festival focus on the masterpieces of classical chamber music, and we introduce renowned ensembles as well as new ones from the international sphere of classical music.
In the row of concerts "Friday Five O'clock," we introduce among others some of the foremost singers from Denmark and from abroad in a wide-ranging repertoire and featuring some of the foremost instrumentalists in the country.
In the four "Saturday Sessions" the audience is introduced to some of the hottest young, Danish musicians, all of them with at least one Danish first performance on their program. The concept of unusual instrumental combinations, with rarely heard instruments, and with a blend of early and brand new music was first realised in 2009, and it was so popular with the audience that the concert series has now become a permanent platform for progressive initiatives in the world of Danish music.
Practical information
Date: The 3-24. July 2023 in Gjethuset, Gjethusgade 5, 3300 Frederiksværk
Tickets: Buy your ticket