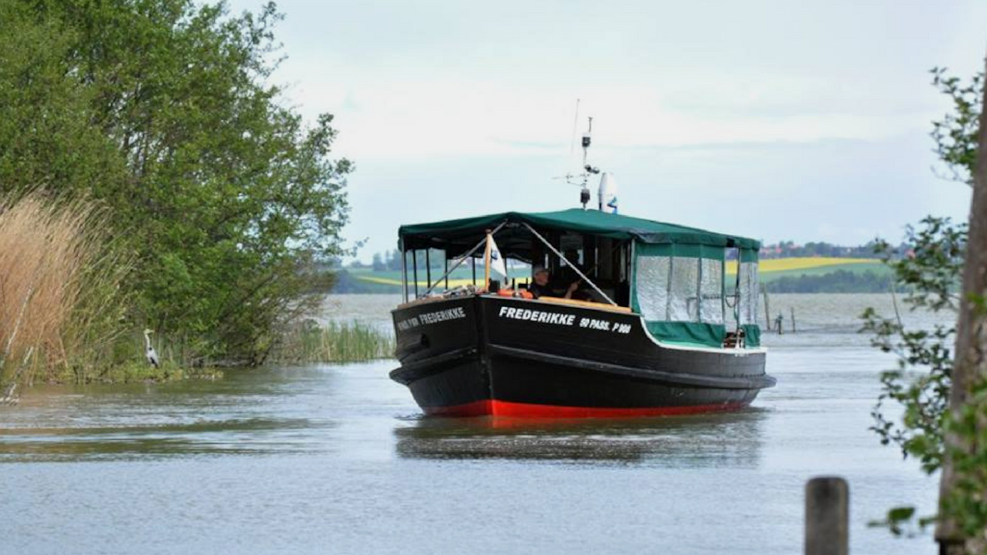 Get married onboard the littel ferry in lake Arresø
Frederikke was built in 1965, and in the beginning sailed under the name Hønen (the hen). Each day from the early morning till late in the evening Hønen carried sailors and shipyard workers between Toldboden and Holmen in Copenhagen.
Since 1988 the ship has been sailing on Lake Arresø under the name of Frederikke. It is equipped with tables and benches and has room for 50 persons.
A chartered tour costs 1.900 DKK per hour and 1.200 DKK for each extra hour. There is room for 50 persons, and you are welcome to bring your own food and drink.