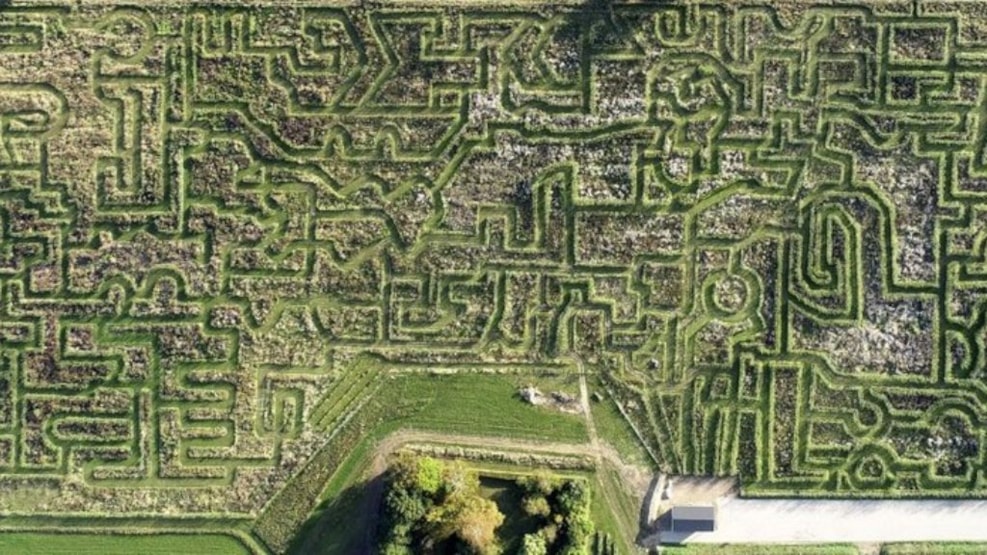 Gilleleje Labyrinth
Visit the new Gilleleje Labyrinth from April 28 2023. Quizzes and riddles will be solved in green surroundings.
Quiz yourself through Northsealand's new labyrinth
The Labyrinth of Gilleleje is a quiz maze with fun experiences for the whole family. Here you can combine preparedness and a walk in green surroundings. Choose your favourite quiz and let your answers guide you through the winding paths of the labyrinth.
Preparedness must be top-notch.
At The Labyrinth of Gilleleje, you must find your way through the labyrinth using your preparedness. There are quiz questions for both young and adults with several different categories. For example, test your general knowledge about animals, sports, leisure, or food and wine. When you meet a T-junction, you have to answer a question with two answer options that lead you to the right or left. If you answer correctly, you get the fastest way out, but if you answer incorrectly, you must go back the same way and try the opposite answer. With five different entrances, we ensure a great variety of routes.
Practical information
When you have answered correctly and figured out the maze, you can take a well-deserved rest at their cosy, packed lunch area at the entrance. You will find table-bench sets, where you can enjoy your packed lunch or buy a cup of coffee or ice cream from their stall. There are also toilets here with good changing conditions.
They have a large free parking lot, and bus 362 goes right to the door. Dogs on a leash are welcome in the maze.
Tickets are bought at the entrance, where your quiz is also handed out.
The labyrinth will open on April 28 2023, but until then, you can follow along on their website or Facebook