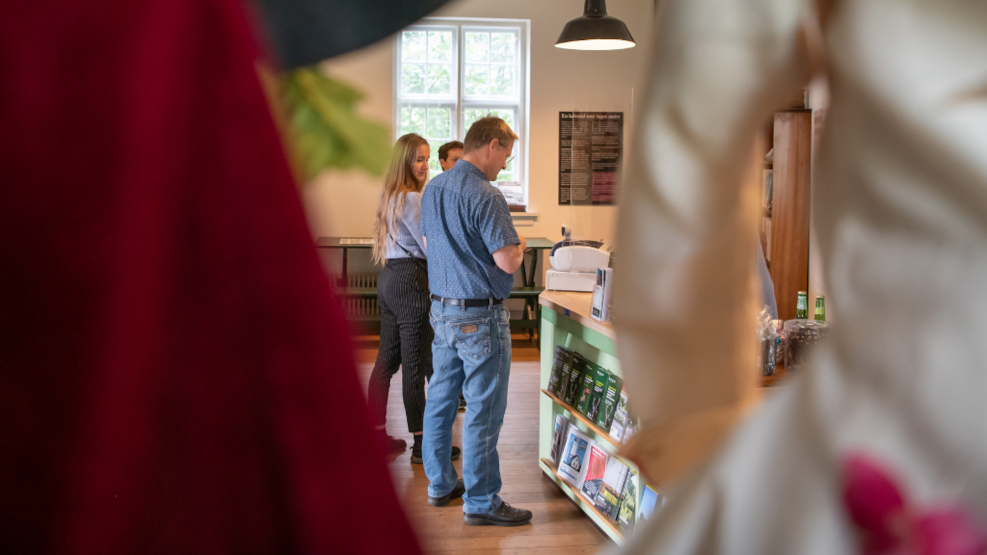 Museum Nordsjælland – Local History for children and adults
Museum Nordsjælland is a conglomerate of several regional museums in Gilleleje, Hillerød and Hørsholm. You will experience the region's local history – from lavish royal history to the fishing industry
When you plan a visit to Museum Nordsjælland, you need to decide where to go. You can go to Gilleleje, Hillerød or Hørsholm – visit one museum or all three, one at a time:
When the Danish Jews fled from Gilleleje during World War II
In October 1943, the Danish Jews had to take fast action. The police were told to incarcerate them and deport them to European concentration camps. Many Jewish refugees fled to Gilleleje and were sailed across Øresund to safety in Sweden by local fishermen. Learn about the dramatic events at the museum.
Frederiksborg Castle played a significant part in the expansion of Hillerød town.
Hillerød town was practically non-existing as Danish king Frederik 2. in 1560, Frederiksborg Castle was erected. With the castle, the town grew with servants, farmers, and merchants, serving and delivering food to the royal court. Walk into the exhibition to see the development of the town. Bring your children and leap ahead to the school of yesteryear. Try sitting on the old benches and writing with a stylus.
An affair with the Queen of Denmark in Hørsholm
Most Danes know the story of royal doctor Johann Friedrich Struensee and his affair with Danish Queen Caroline Mathilde in the late 18th century. A few years ago, it was portrayed in the critically acclaimed film, A Royal Affair, from 2012 with Mads Mikkelsen as the lead. Visit the museum to see documents and letters from the tumultuous days surrounding the execution of Struensee in 1772.