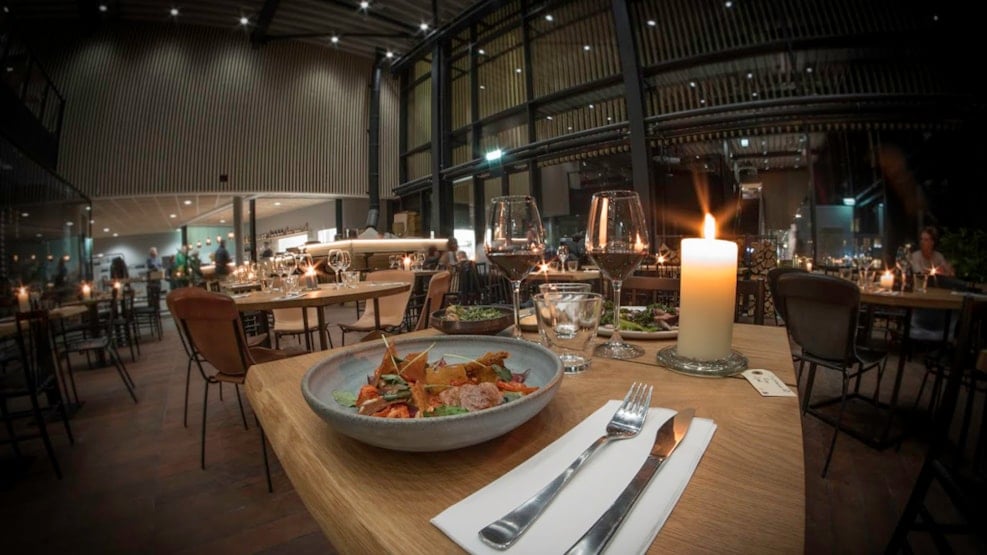 Restaurant Bolværket - Pizza and food from the world cuisine
Experience world cuisine with great wine or Gilleleje Bryg beer.
Local and down-to-earth
At the Bolværket restaurant in Kulturhavn Gilleleje, the focus of the culinary experience is on hyper-local and down-to-earth cuisine.
Dishes are created from scratch from Danish and international pots, with an emphasis on ingredients and, above all, good hospitality.
Reserve you table at Bolværket restaurant.
Pizza from the wood-fired stone oven
From the large wood-fired stone oven, gourmet pizzas are served with crispy, thin crusts, fresh mozzarella, and carefully selected toppings.
Events and menus
Bolværket embraces the opportunities of being part of a cultural center and regularly hosts events, offering menus throughout the rest of the venue when it makes sense for the audience.