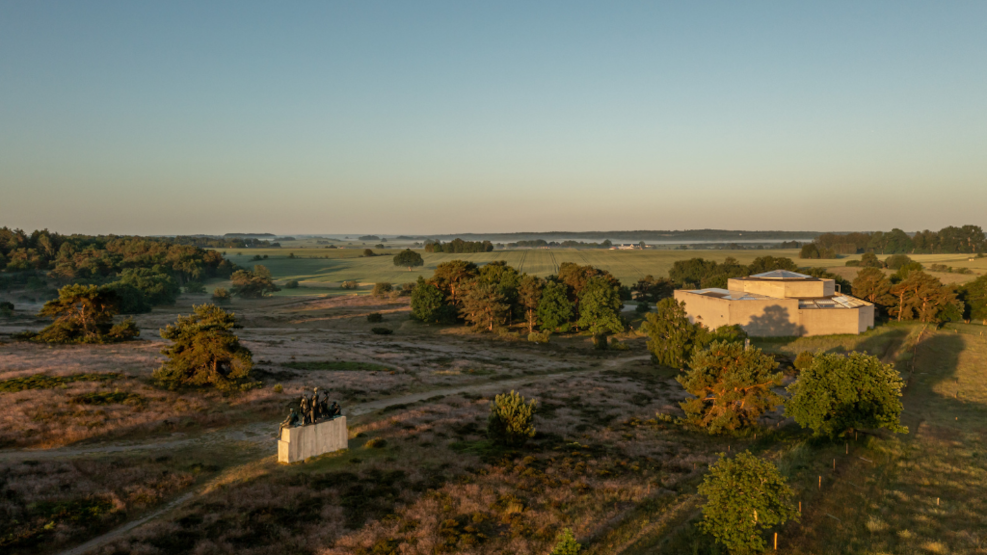 Rusland | A hilly heathland
Russia is called the area around Rudolph Tegner's Museum and Statue Park.
Russia is a 260-hectare beautifully hilly, protected heath landscape at Dronningmølle overgrown with heather, juniper, and scattered pine trees.
During the sandstorm that ravaged the North Coast in the 16-1700s, the area was covered with flying sand, affecting the vegetation. Grazing sheep now make sure that the foliage is kept down.
The heath lies down to the protected Pandehave Ådal. The slope down to the river valley grows a 150-year-old natural forest of oak and beech. In the middle of the heather hills are the Tegner Museum and statue park with 14 of the artist's small and large bronze statues.
The museum was built by the sculptor Rudolph Tegner in 1938, who used it for his own nearly 200 statues and 214 paintings. He is buried under the floor of the museum.
From the hills east of the museum, there is a beautiful view of the Kattegat. It is an excellent place to enjoy its food basket.