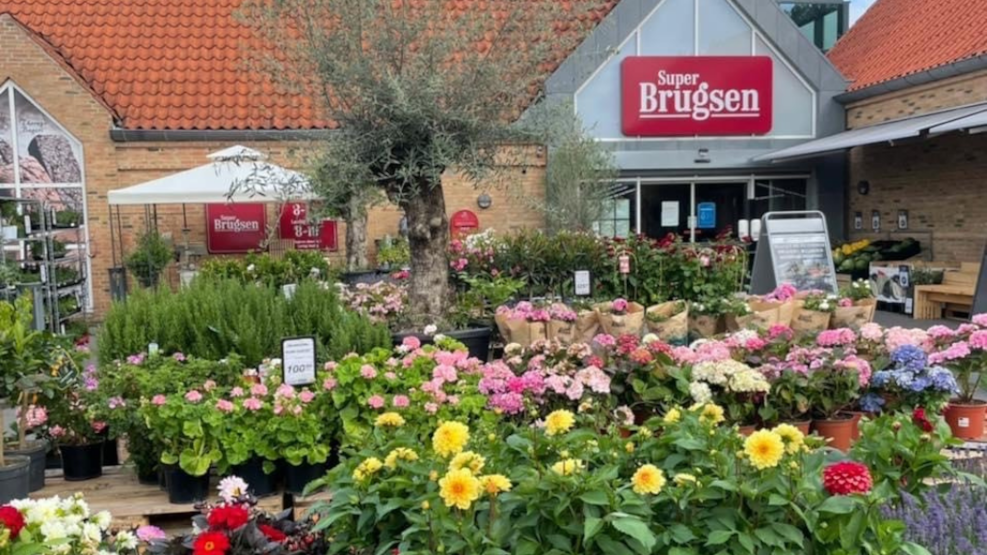 Super Brugsen Gilleleje | Local food on the shelves
In the supermarket SuperBrugsen in Gilleleje, the range of top-quality locally produced food has been expanded to make the road from farm to fork shorter and more sustainable.
A selection of top quality products from the local producers is gathered in the store.
These include brandy from Schumachers, wine from Ørby winery, Jota chocolate, beer from Det Våde Får, honey from Hyldehuset, flour from Nordsjællands Fællesmølleri, ice cream from Kollerødgaard, organic eggs from Bosoyregaard, Gilleleje herring etc.
In the beautiful green section, there are potatoes, onions, peas, strawberries, raspberries, asparagus, herbs, fruits, etc., from the many local partnerships. The shop's butchers also have local lambs, young cattle and pigs several times a year.
The vision behind
It is a unique point for an association like Super Brugsen to deliver food produced locally to their customers.
On the one hand, Gilleleje Brugsforening has been a natural part of daily life on the North Coast for 128 years, and on the other hand, the number of local suppliers has not been higher for many years.
All of this gives them a special responsibility to make room for local, committed suppliers who make an effort to deliver quality.
In 2020, in line with their visions, they had created fantastic relationships in the local area. They have been in the field, on the farm, they have planted onions, planted strawberries, been on the mill, visited the lambs, followed the calves from birth, and throughout the year, they have made it a natural part of their marketing strategy.