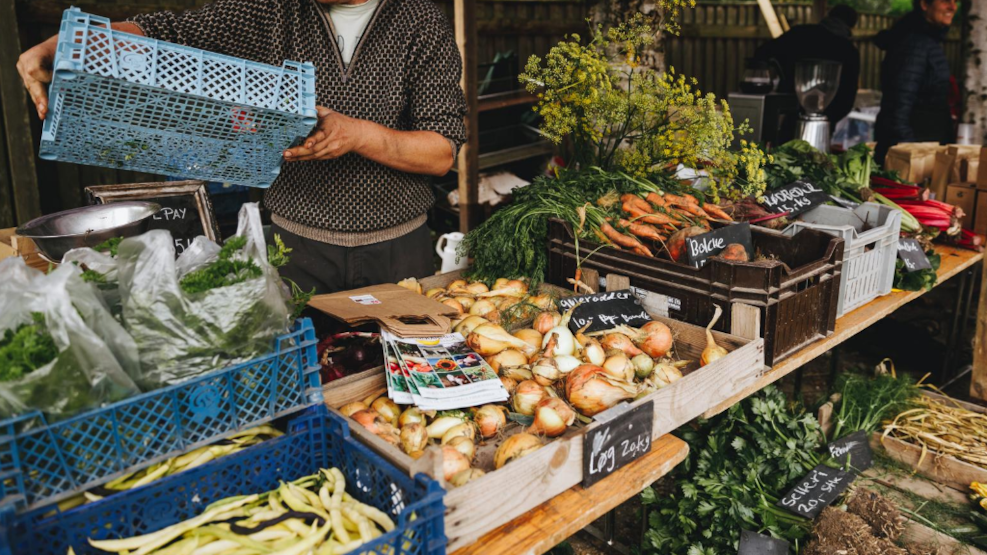 Torup Market - Local flavors
Food and local produce market in a rural setting at a small station in the village of Torup near Hundested in North Sealand.
Torup Market is a market for local food - and other locally produced quality goods connected to the ground.
At Torup Market you will find: Fresh vegetables, plants and herbs, weed and wild food, cereals and flour, honey and jam and many more delights and surprises from the local producers. We tell you briefly where the goods have travelled. 
Where can I find Torup Market?
Near the Dyssekilde Eco-community in the small village of Torup at the local Dyssekilde Station is Torup Marked. The market is open on Saturdays in odd-numbered weeks from 10. June to 14. October 2023 from 10-15.
Eco-society Dyssekilde
As a neighbour to Torup Marked, you will find the Eco-Society Dyssekilde; here, you can join a guided tour on the same Saturdays where there is a food market. Meeting point at the information wall. 11.00 am.
On a trip around Torup
With the new app at hand, you can find your way to beautiful walks in the area around Torup. You will be introduced to the delights in and around Torup via an audio guide. You can read more about the walks on Wonderful Wonderful Walks and download the app for iPhone or Android. Enjoy.