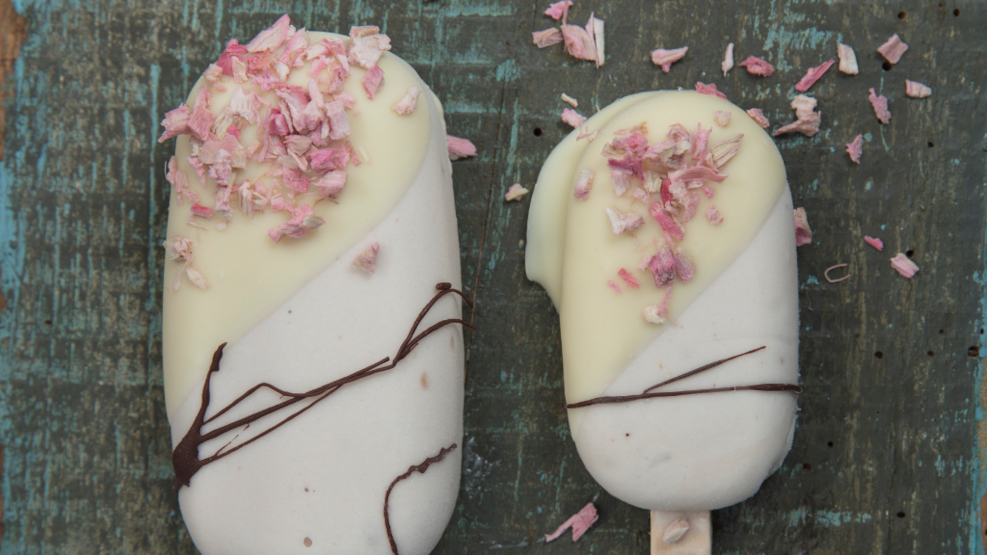 Tothavens ice cream parlor and café
With only a stone's throw to the Kattegat and the small old fishing village, Kikhavn by Hundested is the cosy visitor farm Tothaven, where in addition to visiting a lot of cute animals you can buy lovely homemade ice cream from milk from own goats.
Dairy and homemade icecream
Tothaven also has its own small farm dairy, where handmade stick ice cream and cheeses are produced from the milk from the farm's dairy goats. Taste the ice cream, cheese and other homemade delicacies in the café and farm shop. Read more about dairy on the farm
Tothaven's farm dairy has a small production of goat cheese, goat's yoghurt and sticks ice cream. All dairy products are based on freshly milked goat milk from the 15 dairy goats in the field. It is milked 8 months a year, from April to November.
Here the milk is best as the goats have the opportunity to be out a lot and eat grass. For 2 months before and 2 months after the goats have had a kid, they are completely free to be milked. When the kids are 3 months old, they move from home and out to a large nature area on Melby Overdrev where they help keep the tree growth down.
In the small dairy 50 meters from the goats' barn, the milk is gently pasteurized, after which it is transformed into either cheese, yoghurt or ice cream. 4 different kinds of cheese are produced, a drained yoghurt and a number of different stick ice creams based on both goat's milk and sorbet ice cream. In addition, dulce de leche is produced on goat milk, goat milk soaps and beeswax cream. All products can be bought in the farm shop and café.
Farm shop
The small self-service farm shop by the road is open every day of the year from sunrise to sunset. Here you can buy cheese, ice cream, eggs, goat's milk soaps and beeswax cream.
Opening hours
Tothaven is open all weekends, holidays and school holidays from 2 pm to 5 pm from Easter to the autumn holidays. (Mondays during the summer holidays are closed, however).
Entrance to the visitor farm
Kr. 50.- (Children under 2 years: free). A tractor ride on one of the farm's ponies: Kr. 20.- You can not bring your own dog to Tothaven due to the many free-ranging animals.