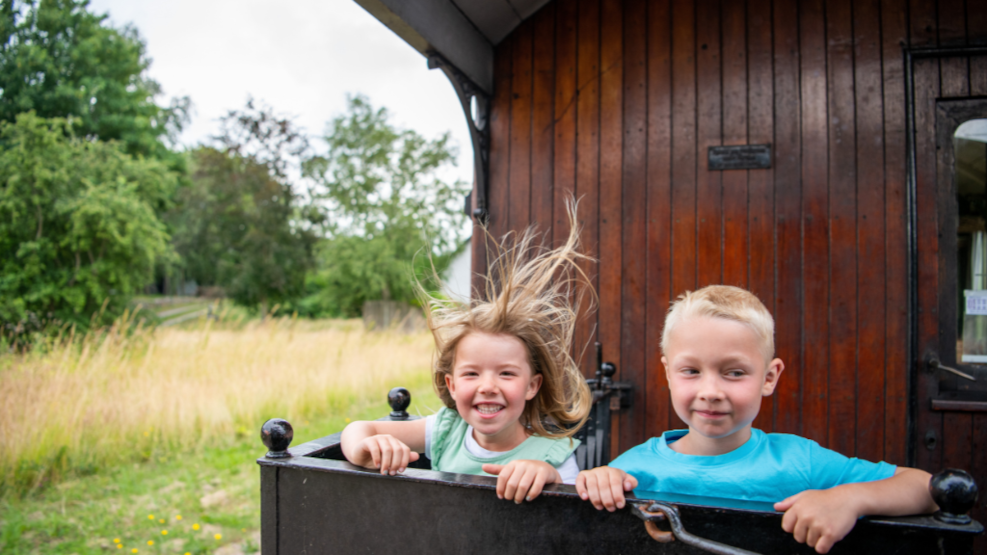 North Sealand VintageTrain | Take the vintage train on a trip along the North Coast
Take a tour with North Sealand's Vintage Train into the summer country from 3 July to 21 August 2022. Drive along Sealand's beautiful North Coast or deep into the green forest, with a look at blue forest lakes, lush ferns and maybe deer, if you are lucky. A trip with the Veteran Train is a wonderful family pleasure for both young and old.
Summer train through Gribskov
Summer trains through Gribskov run on Sundays from July 3 to August 21 2022, on the section Græsted-Grønnehave-Græsted.
What is North Sealand's Veteran Train
You can try out the different locomotives with open and closed carriages. The steam train consists of authentic, old carriages pulled by a steam locomotive - built more than a hundred years ago. After several years of restoration, the open forest wagon is running again.
While driving in the open wagon, it is an extraordinary experience to feel the air impressions from the steam locomotive, forest and field. Also, a ride with a bus on wooden benches is nice and evokes memories of something you have seen in a movie about the old days.
The Turtle Club
It is a special offer for children where there are good member benefits. You get the turtle leaf four times a year. Here are competitions and assignments and fun stories about the veteran train. Once a year, on the annual children's day, the trains are disguised as live trains, and everything in the depot is the children's focus.