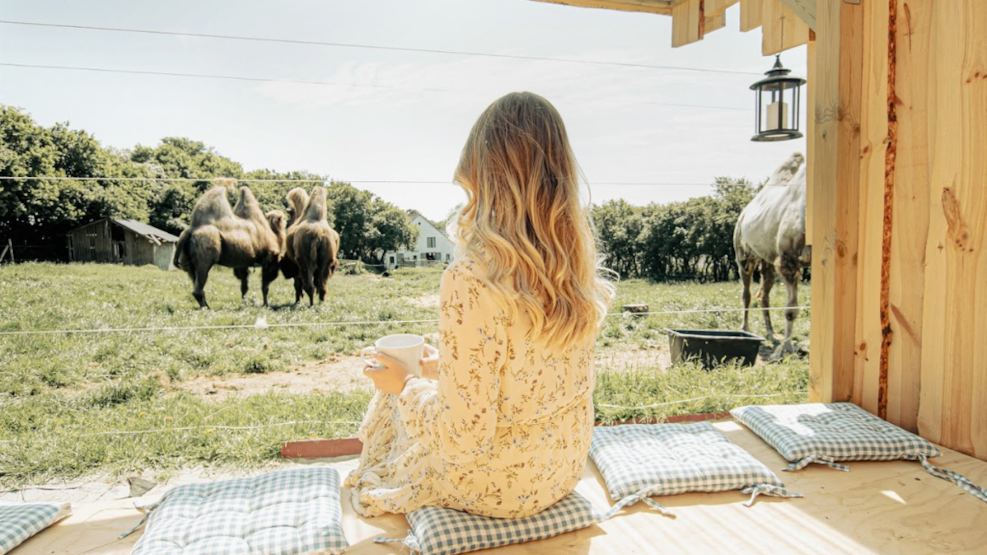 Sleep together with camels in Dronningmølle
Take the family with you to Dronningmølle. Prepare yourselves for an unforgettable experience in a lean-to between camels and donkeys.
Sleep in a lean-to next to the big camels.
The lean-to lies in beautiful nature with the bright night sky above, between fences with donkeys to one side and camels to the next. You will fall asleep to the sounds of the night – and the calming sound of the chewing camels. The camels are social animals, often sleeping very close to the lean-to and keeping an eye on your whereabouts.
Go for a ride or help to feed the camels in Dronningmølle
Before going to bed, you can ride on one of the camels or donkeys. After this, you can help feed the animals for the night. You can also order a basket with your dinner – all you have to do is start the fire and prepare the food. When you wake up, breakfast can be ready for you. Prepare yourselves for an experience to remember.
Bring your bikes and stay for another night. The nearby area is full of possibilities for an outing.